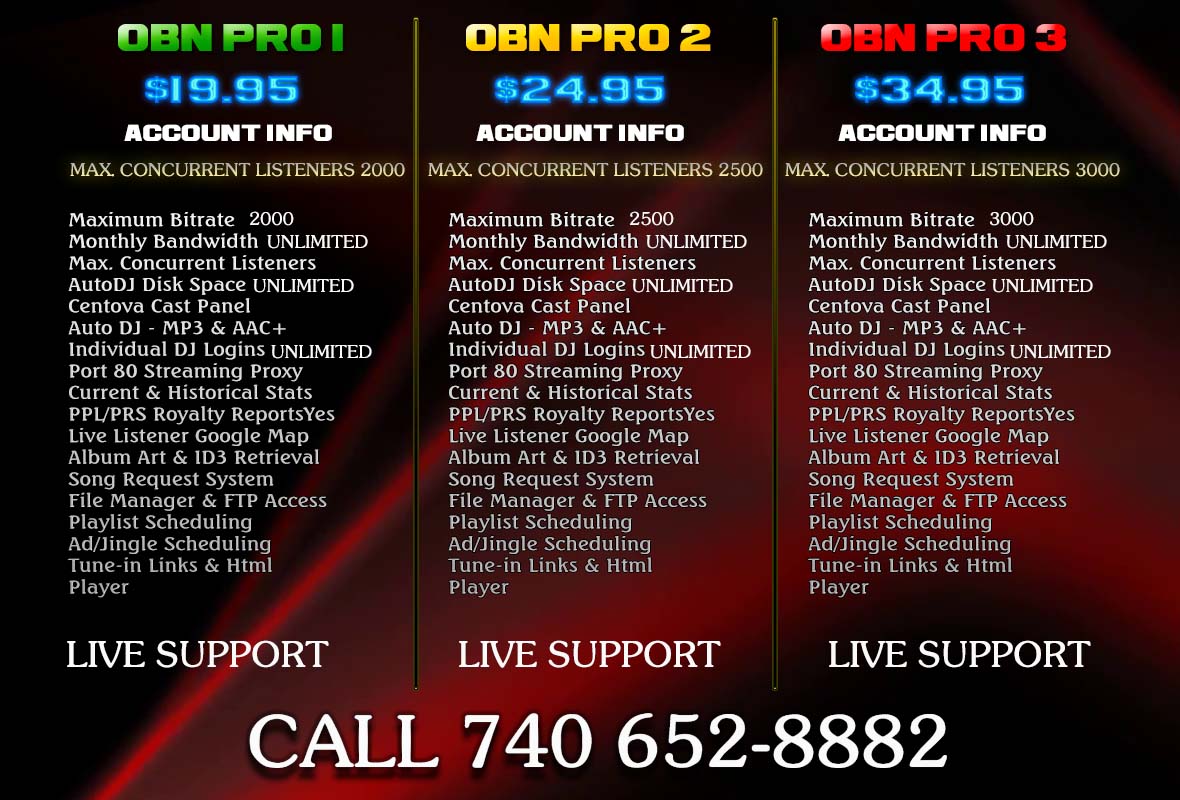 Web Site Design

Joomla design layout

Custom PHP & Development

Hourly Rate

Complete designs starting at $499.95Email us for more info.

(Our best seller)

Installed. setup complete starting at $299.95

Custom development solutions that are completely tailored to your project and fully owned by you




$5,000 to $25,000

For basic production, maintenance and development work




$150.00 / hr

Redesigns updates at $299.00

eCommerce Web Site $2,500

Mysql data retrieval and reconstruction $2500

Meetings, conferences call!

Design, development, and integration of promotional microsites, brand experience sites & landing pages




$4,000 to $15,000

Complete radio site with podcasting, Streaming, Video, Community, Forum, Blogs RSS feeds, and auto posts to Twitter, Facebook, YouTube, Myspace, and more. $4,995

We travel to your location anywhere in the world!

Call for details!

Custom Radio Pages

Consultation

PBX Setup

Call in Box

Custom pages for players for use on license sites, Facebook, and so on

Call for pricing and info.

Network your PBX or new PBX we can ship to you for your radio station. If you do not what this is you probably don't need it!

We build custom call in boxes for any device. One for your mixer. Have a phone your using or want a new one. We can make any device work for you.
AM/FM stations - Audio networks - Live streaming networks

Regular Servicing



We can provide a high-quality service and maintenance contract for your studio/equipment/ transmitter.

Emergency Call Out

We can, if required, provide 24/7 emergency services. Call for details. ​928 592-4008

New Studio Construction



We can plan and arrange the construction of your studio complex. We have on-site studios to ones we ship out to you with audio for installation.

Radio Training

Call for details. ​928 592-4008